At no point has cleanliness been more important to our health than right now.
That's why we were so excited to have our CEO Jitka Borowick appear on NECN to talk with host Anna Rossi about simple precautions we can all take to ensure our homes are not only clean, but germ free.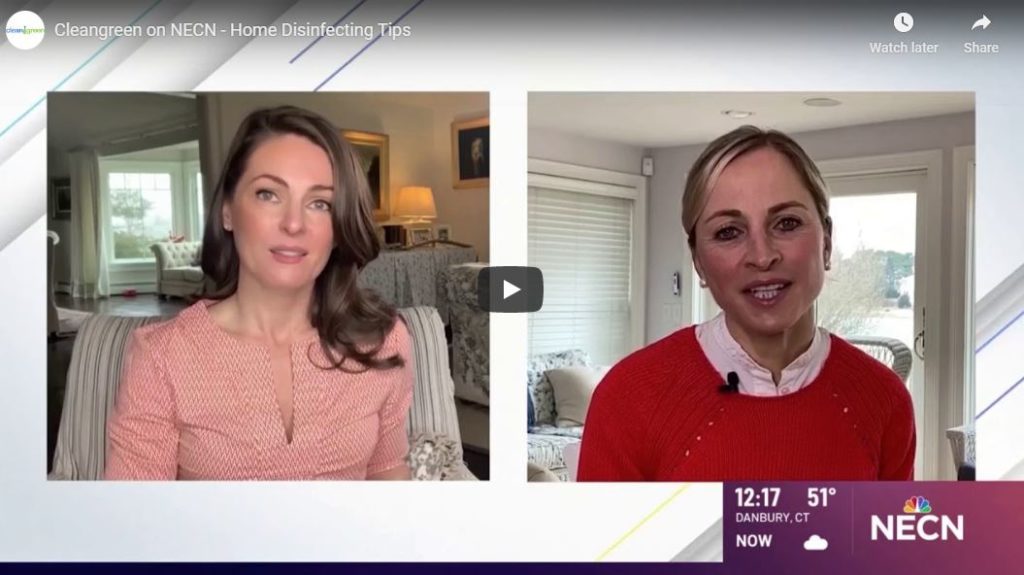 We hope you take a moment to enjoy this segment that offers disinfecting tips, covering everything from the most important places to clean; how best to clean; what products you can use in your own home; and ways we can easily set up a disinfecting station to clean items we bring into our homes.
As the state slowly takes steps to reopen, please do not hesitate to contact us at info@cleangreencapecod.com to assist with your cleaning needs. Whether you have a business or a home, we want to ensure it is safe for you, your colleagues and your loved ones.